To Top
A new dimension of vacation is waiting for you hear.
8 luxury holiday houses in a beautiful garden are perfectly designed for guests up to 4 persons each. The houses are very modern and are built of cedar tree.
12 months on! You can rent our house long term.
About Us
Images from Ruya Villen Park
Guest Book and Comments
To leave your comments, simply sign in to your Facebook or Tripadvisor accounts.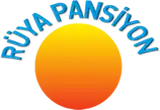 Visit Rüya Pansiyon
Web Site »